La Lengua teachers
Maura Cabezas
Spanish teacher
I have a degree in Teaching Spanish Grammar and Literature, I have been a Spanish language teacher for many years.
During this time I've learnt a lot about the customs and cultures across the world and I'm always interested in sharing these experiences. Also, I enjoy teaching in parks, while visiting museums, attending cultural events, etc.
Lourdes Salazar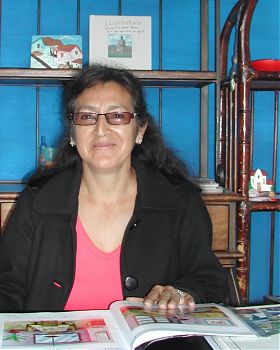 Spanish teacher
I am a Spanish Grammar Teacher with a degree in Education, specializing in History and Geography. I have seven years of experience as a professor and enjoy the comfortable and productive environment that is provided by the staff and facilities at La Lengua.
Jorge Pacheco
Spanish teacher
I have a degree in Mathematics and Educational Science. I also enjoy teaching Spanish to foreigners. It's interesting to exchange culture and traditions with our students who are mainly from Europe and USA.
Pilar Iñiguez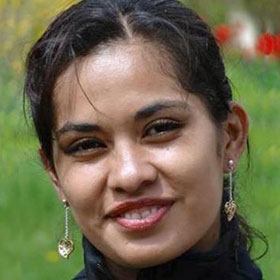 Spanish teacher
I am a Spanish Grammar Teacher with a degree in Education. I have seven years of experience as a professor and enjoy the comfortable and productive environment that is provided by the staff and facilities at La Lengua.
Wuilmer Granda
Spanish teacher
I'm a Spanish teacher as well as the author of the grammar and exercise books "Lengua Viva" which are specially designed for foreign students.
Luis Santillán
Kichwa teacher
Besides being a Spanish Teacher I'm a native quichua speaker who also teaches this language to foreigners. I love to share our culture and traditions and learn about customs from other countries.
Silvana Trujillo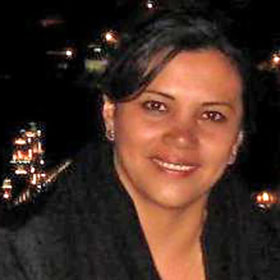 Spanish teacher
I am from Quito and have a degree in Spanish as a second language with six years of experience in teaching Spanish. I enjoy learning about different cultures as well as share Ecuadorian customs and traditions during conversation practice and activities within the city. Also, I have a little knowledge of English.
La Lengua Staff
Renate and Peter Baldauf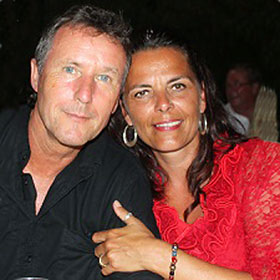 Founder and co-owner of the Spanish School La Lengua.
In the year 1992, during one of our numerous trips, we have discovered the diversity and beauty of Ecuador. In Quito, we met Ligia Perez and Vinicio Coronel. Together, we founded the Spanish School La Lengua in March of 1994.
After much travelling in different continents, I decided I wanted to establish a link between Ecuador and the rest of the world. I also yearned to engage Europeans to learn about this wonderful country. The staff at La Lengua and I are always happy to welcome you. We will do everything to make your stay in Ecuador and at La Lengua an enjoyable experience!
Ligia Pérez
La Lengua director
Since completing my PhD in Educational Psychology and degree in Teaching Spanish to Foreigners, I have taught Spanish for twenty-five years. Having been La Lengua's Director since its foundation in 1994, I am responsible for the school's curriculum and structure.
Throughout the years, even though most of our students are from Europe and North America, we have also taught students from as far as Mongolia, Madagascar, Japan, and Australia and as near as Brazil. I have learnt so much from our students about their cultures that my spirit feels really enriched ! I have also had the opportunity to travel in Germany, Switzerland, and Italy.
Through meeting and getting to know our new students, every day becomes a wonderful experience. We, at La Lengua, are always so happy to meet and welcome new people in our beautiful country!
Vinicio Coronel
Legal affairs
As La Lengua's lawyer, I help students with various legal and logistic activities, such as visa extensions, job contracts, and even marriage! I have a degree in Political Science and Social Science as well as a PhD in Law. Since the foundation of La Lengua, I have enjoyed providing assistance to our students from all over the world. So, if you have any legal questions, before coming to Ecuador, please send me an email to office@la-lengua.com and I will be happy to help!
Luis Mashqui
Tour guide
No doubt sharing the mix and fusion of cultures leaves a richness in our lives, being of Kichwa parents in the central part of Ecuador, who had to travel in the Andes, Coast, and Amazon for work. Has let this family take advantage of the enrichment of knowledge, traditions, culture, and traditional medicine and cuisine from these parts of the country.
With 10 years of being immersed in tourism as a profession, Lucho is certified by the Ministry of Tourism of Ecuador No. 558 as National Tourism Guide and Native Guide No. 363 as Native Guide to the Jungle. Luis continues to adquire experiences managing groups from different nationalities, age groups, in conventional tourism, hikes and expeditions for trekking, and high-altitude mountain climbing. He also is a guide for the Amazonian regions, the coast, indigenous markets and communinties of Ecuador, Peru, and Bolivia, and most recently Colombia.
Spanish Schools & Tours La Lengua fuses kindness and courtesy that shares my culture to new friends around the world.
Silvia Hefti
Secretary
I am a Swiss citizen and have worked as a secretary in Ecuador for over 15 years. I like this beautiful country, its people and its tradition. I've always been fond of languages and while studying them I've learned a lot about different customs as well as about culinary specialities which are also part of the culture.
Besides my mother tongue, which is German, I know French, English as well as Spanish and I also have some knowledge of Italian. With this ability I'm able to assist students with a beginner or basic level, in order to give them the opportunity to have a pleasant time during their stay in Ecuador.
I enjoy meeting people from all over the world and I gladly help them in any way I can.