References from students
Penny Bell
(Australia)
La Lengua-Teacher, Organiser, Guide and Travelling Companion, All in One
The latest research into brain plasticity teaches us that studying another language at any age, but especially as we age, makes us smarter and helps stave off memory loss. So as I turned 60 this year I decided to study Spanish and as a language teacher I am pretty fussy about how I go about that. I didn't want to join a class, especially of young people. I wanted to go to Ecuador because I had heard it is the best South American Country to visit. So I started to do some research and discovered La Lengua, a small family operation based in Quito. It turned out to be so much more than a language school. La Lengua not only organised my trip but provided me with a fully qualified private language teacher to travel with me on my own itinerary, all for a very reasonable price.
I flew via LA and Panama City from Australia. It was lovely to be met by la Lengua at the airport and have my accommodation organised in Quito. It was a homestay. While homestays are good for a total immersion experience, I found it too much like diving into the deep end. It was uncomfortable trying to communicate around the family dinner table with no Spanish. As a result, I recommend a hotel for the first few nights rather than homestays if you are a complete beginner like me. It allows you to recover from jetlag, relax in the evenings and have a break from Spanish.
The next day I met my teacher. As we were going to be living in each other's pockets for a month I was understandably nervous. However, I immediately liked her. As well as being well qualified and bilingual, she was gentle, patient and kind, attributes that I value most in a person. I knew we would get on. Apart from being a source of linguistic and cultural inspiration, my teacher kept me company a long way from home and I like to think we became friends. When we weren't studying Spanish or sightseeing, we ate together, drank together, laughed together and shared our life stories.
When I began, I had no Spanish. A month later I was understanding a lot of what I heard and had travelled the spectacular Andean Highlands, the Amazon Rainforest and the Coastal Lowlands of Ecuador. Being a language teacher I didn't expect to be able to speak Spanish after only a month. I knew that speaking comes more slowly and I would need 3 months. Apart from learning Spanish, it was great to have a teacher to turn to, in order ask questions about what was going on around me and it was fantastic to have Spanish to study during all those quiet moments on buses and in hotels when I can feel at a bit of a loose end. Studying the language of a country enriches your experience and helps you to feel more like a traveller than a tourist. As far as I know, Ecuador is the only place you can study Spanish while travelling your own itinerary with your own teacher.
Jennifer Rettenmaier
(Germany)
I spent 12 days at La Lengua and had a fantastic time. La Langua did not only teach me Spanish but I also learned a lot about the country, the culture and the habits of Ecuadorians.
There was a warm and welcoming atmosphere which made it easy to learn and feel comfortable in a foreign country. Ligia and Vinicio were also very willing to help in any issue and gave the best to make my stay special.
Furthermore they took me on a bike trip with their bycicle club, which I really enjoyed. Since I am travelling by bike through Ecuador it was fantastic to start cycling with locals. Through this trip I was introduced to cyclists who helped me a lot in planning my tour.
Hereby, I would like to say muchas gracias for all your effort!
Hasta luego, Jen
Geoff Gould
(USA)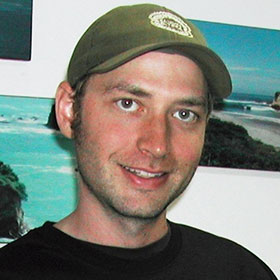 It is well known that there are many choices for Spanish schools in Ecuador and especially in Quito. The reason why La Lengua is so well reviewed and why I also recommend it highly is because of the combination of quality instruction and excellent staff.
While the flexible scheduling and the ability to work with your desired course of study is important, the warmth and friendliness of everyone there is what truly makes the experience satisfying and worthwhile. The atmosphere is informal but still conducive to intensive study, and you will learn as much during the breaks as you will in the classroom.
I value the time spent studying at La Lengua very highly. After a few weeks of study you can reach an advanced level and be equipped to take the next steps to mastery. You will leave with warm memories and new friends after a thoroughly positive experience.
Susan
(England, 12 weeks)
La Lengua – always busy, always fun, with professional helpful teachers and organised trips for those long weekends without classes! Mi vida es tres semanas en la selva y una semana aquí estudiando.
Soy profesora de inglés para Yachana Lodge en el Oriente, ¡me gusta mucho mi vida aquí! ¡Estoy muy feliz con La Lengua!
Phil
(Australia, 7 weeks)
After arriving in Quito with no knowledge of Spanish and searching for schools, I chose La Lengua. Seven weeks later I am still at the school and my Spanish has improved immensely. Learning has been great fun and the school has a real family atmosphere. The host families are extremely friendly and welcoming.
I highly recommend La Lengua whatever level of Spanish you are. My seven weeks has been an amazing experience learning Spanish, having fun and making many new friends!
The excursions at La Lengua are absolutely brilliant! They are professionally run by Nathalie and Narciso who are two extremely friendly and fun people who have also become great friends. I have been on trips to Cotopaxi, Otavalo, Papallacta, Laguna Mojanda and Crater Cuicocha. I have enjoyed every trip with experiences such as hiking a volcano crater with picturesque views all around, visiting indigenous people in Otavalo and lazing in natural hot springs to name a few. I highly recommend all those trips!
Ursula
(Switzerland, 7 weeks)
Recomiendo la escuela La Lengua porque los profesoras te enseñan profesionalmente como tú quieres, te ayudan a encontrar lo que buscas en la ciudad y son buenas amigas. Las excursiones para el fin de semana son muy variadas y bonitas. ¡Me gusta mucho aquí!
Die Schule La Lengua kann ich sehr empfehlen, die Lehrerinnen unterrichten dich nach deinen Wünschen, helfen dir, dich in der Grossstadt zurechtzufinden und sind gute Freunde auf die man sich verlassen kann. Die Ausflüge am Wochenende sind informativ, abwechslungsreich und seriös geführt. Mir gefällt es hier!